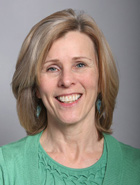 Signe Gleeson
R.N.C., C.C.M., M.S.
In 1996, Signe founded ElderCare Solutions, a geriatric Care Management company that helps families gain a comprehensive understanding of their elder's needs and find the care situations that best meet those needs. Signe has been caring for older adults throughout her nursing career. She has worked with the elderly and their families in hospitals, nursing homes and in community settings. Her extensive background in geriatrics and, more specifically, geriatric psychiatry provides her with first hand knowledge of and expertise in addressing the needs of families who are struggling to make the best care decisions for older relatives. Signe earned her Bachelor's degree in Nursing from St. Louis University and her Master's degree in Nursing from the University of Wisconsin – Madison. Ms. Gleeson has written and spoken extensively on elder care issues, with a special focus on creating and maintaining meaning throughout life.

See Speaking Engagements by Signe Gleeson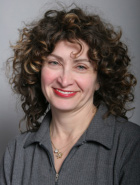 Amy Zucker
R.N., B.S.N
Amy has a life long commitment in working with older adults. Amy started working as a certified nursing assistant in nursing homes while in high school. She graduated from Syracuse University with her Bachelor's of Science in Nursing. Additionally, she was awarded a certificate in Gerontology from the Syracuse University Gerontology Center. Amy began her nursing career in 1984 and has worked on the inpatient geriatric psychiatry unit at Rush University Medical Center since 1987. While there, in 2004, she was awarded with the Luther Christman Award for Clinical Excellence in Gerontological Nursing. In 2003, she was nominated for the Emma Twigg Award for Nursing Excellence. Also in 2003, Amy started a pet therapy program with her dog, Gladys at Rush University. In working for ElderCare Solutions, Amy is able to rely on her many years of experience to provide advice and guidance to caregivers as well as assist families through the complicated health care system. Goals that encourage independence and respect are at the core of her nursing practice.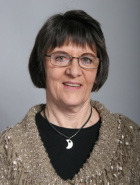 Diane Diedrich
R.N., B.A.
Diane's inspiration and commitment to care for the elderly came from her grandmother, who she considers her first mentor. She understands that even in illness and decline, the elderly offer life lessons to those who take the time to observe and listen. Diane received her Bachelor's of Arts degree in Psychology from Northeastern Illinois University. With more than 30 years of experience in nursing, Diane's career spans hospital nursing care, providing care to older adults with complex medical and surgical issues and caring for older adults in their homes. As she moved toward geriatric psychiatry, she developed expertise in the area of mental and cognitive health. Diane's health care background provides her with a solid understanding of the intricacy and interplay between physical, emotional and mental health for her clients at ElderCare Solutions.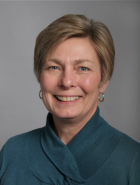 Mary McParland
R.N., B.S.
Mary graduated with her Bachelor's of Science in Nursing from Loyola University, Magna Cum Laude. She has spent her nursing career working in hospital surgical units, for private physician practices as well as in home health care. A highlight of Mary's career was working at a clinic inside a large independent / assisted living facility. Mary provided health information, counseled seniors, addressed their medical concerns and interfaced with the Physician on staff, as needed. The oldest of 13 children, Mary has been a caregiver her entire life. She now enjoys putting her three decades of nursing experience towards consulting, planning and supporting her clients at ElderCare Solutions.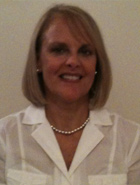 Joanne Krasnozon
R.N., B.S.N.
Joanne holds a Bachelor's degree in Nursing from Rush University in Chicago. Joanne started her career in geriatrics while in nursing school – then specialized in psychiatric nursing as a Registered Nurse at Rush-Presbyterian-St. Luke's Medical Center. She later joined her interests in working with older adults and working with psychiatric patients into a nursing career in geropsychiatry, also at Rush / St. Luke's.
Joanne served as the primary caregiver for her ill parent and understands the complexities and emotions facing many families who contact ElderCare Solutions for assistance. Serving as an older adult's advocate and helping to maintain their quality of life is both rewarding and an honor for Joanne.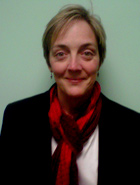 Penny Golden
R.N., B.S.N.
Penny holds a Bachelor's degree in Nursing from North Park University in Chicago. Penny spent 8 years working for Rush-Presbyterian-St. Luke's Medical Center on the Geriatric Psychiatry Unit. She also has many years of experience as the Director of Nursing for a nurse-staffing agency. Penny's passion is direct client contact. Her mission in nursing is to be an advocate to promote quality of life for the geriatric population. She's fulfilled professionally by having the opportunity to problem-solve with geriatric clients.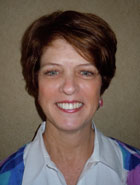 Rosemary Fugazzotto
R.N., B.S.
Rosemary began her nursing career in 1981. Her wide range of experience includes years in trauma and critical care settings to home care. Rosemary has been working in hospice care for the past 10 years before coming back to her first love, geriatric care management. She received her bachelor's degree in nursing from the University of Maryland where she was a certified geriatric care manager.
Rosemary states, "I refer to my geriatric care management approach the 'Rent-a-daughter' philosophy. It's what I would do for my own mother or father, helping them find the right solutions and advocating for them to navigate our complex health care system."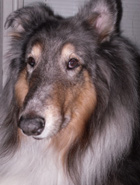 Joey
Our newest staff member is our Nurse Care Manager Amy Zucker's certified therapy dog who enjoys visits to our clients when invited. His work is recognized and appreciated by clients, families and caregivers as bringing joy and comfort to older adults.