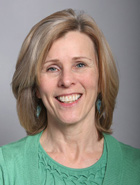 Signe Gleeson
MS, RNC, CCM
In 1996, Signe founded ElderCare Solutions, a geriatric Care Management company that helps families gain a comprehensive understanding of their elder's needs and find the care situations that best meet those needs. Signe has been caring for older adults throughout her nursing career. Her extensive background in geriatrics and, more specifically, geriatric psychiatry provides her with first hand knowledge of and expertise in addressing the needs of families who are struggling to make the best care decisions for older relatives. Ms. Gleeson has written and spoken extensively on elder care issues, with a special focus on creating and maintaining meaning throughout life. When not working, Signe enjoys traveling, especially in the great outdoors; gardening; and pottery. She is also very interested in politics and public policy, especially as it impacts health care.

See Speaking Engagements by Signe Gleeson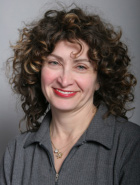 Amy Zucker
BSN, RN
Amy has a life long commitment in working with older adults. Amy started working as a certified nursing assistant in nursing homes while in high school. She graduated from Syracuse University with her Bachelor's of Science in Nursing. Additionally, she was awarded a certificate in Gerontology from the Syracuse University Gerontology Center. Amy began her nursing career in 1984 and has worked on the inpatient geriatric psychiatry unit at Rush University Medical Center since 1987. In 2003, Amy started a pet therapy program with her dog, Gladys at Rush University. In working for ElderCare Solutions, Amy is able to rely on her many years of experience to provide advice and guidance to caregivers as well as assist families through the complicated health care system. Goals that encourage independence and respect are at the core of her nursing practice.
Amy is also an artist who works in mixed media and oil paint. Her artwork is a response to her nursing practice including representations of nursing relationships with patients and their relationships within the health care system.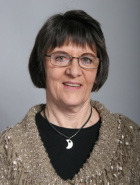 Diane Diedrich
BA, RN
Diane's inspiration and commitment to care for the elderly came from her grandmother, who she considers her first mentor. She understands that even in illness and decline, the elderly offer life lessons to those who take the time to observe and listen. Diane received her Bachelor's of Arts degree in Psychology from Northeastern Illinois University. With more than 30 years of experience in nursing, Diane's career spans hospital nursing care, providing care to older adults with complex medical and surgical issues and caring for older adults in their homes. As she moved toward geriatric psychiatry, she developed expertise in the area of mental and cognitive health. Diane's health care background provides her with a solid understanding of the intricacy and interplay between physical, emotional and mental health for her clients at ElderCare Solutions.
Diane believes your health is the most valuable asset you possess. She tries to maintain her own health with clean eating and exercise, especially yoga and hiking. Diane also loves to travel and see the world.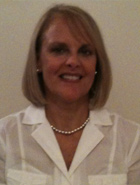 Joanne Krasnozon
BSN, RN
Joanne holds a Bachelor Degree in Nursing from Rush University in Chicago. She began her work with older adults as a teen in both the nursing home and home setting. Joanne specialized in psychiatric nursing as a Registered Nurse at Rush-Presbyterian-St. Luke's Medical Center. She began her nursing career in adult psychiatry then joined her interests in working with older adults and psychiatry into a career in geropsychiatry, also at Rush Hospital.
Joanne has cared for her ill parents and understands the complexities and challenges facing many families who contact ElderCare Solutions, both from professional and personal experience. Serving as an advocate for older adults and helping to maintain their dignity and quality of life is both rewarding and an honor for Joanne. She has two teenage children and is encouraging her daughter, who is interested in a nursing career, to pursue her goals.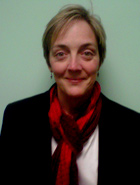 Penny Golden
BSN, RN
Penny holds a Bachelor's degree in Nursing from North Park University in Chicago. Penny spent 8 years working for Rush-Presbyterian-St. Luke's Medical Center on the Geriatric Psychiatry Unit. She also has many years of experience as the Director of Nursing for a nurse-staffing agency. Penny's passion is direct client contact. Her mission in nursing is to be an advocate to promote quality of life for the geriatric population. She's fulfilled professionally by having the opportunity to problem-solve with geriatric clients.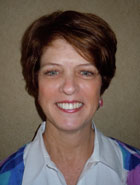 Rosemary Fugazzotto
BS, RN
Rosemary began her nursing career in 1981. Her wide range of nursing experience includes years in trauma and critical care settings to home care. Rosemary worked in hospice care for many years before coming back to her first love, geriatric care management. She received her bachelor's degree in nursing from the University of Maryland where she practiced as a certified geriatric care manager prior to relocating back to Illinois 15 years ago. Rosemary is an Advanced Professional Member of the Aging Life Care Association.
Rosemary's philosophy for caring for clients can be similar to what a daughter might do for a parent, from helping them to navigate our complex health care system, advocating for them with a myriad of specialists and complicated health care practices and systems, to problem-solving age-related challenges, like transitioning to a new living situation or adjusting to having hands-on help in the home.
Rosemary is married with one daughter, two step-sons, and two grandchildren. She enjoys quilting and gardening in her downtime, and feels that geriatric care management is the most rewarding form of nursing. She uses all of her professional skills and experience to design creative solutions the most challenging situations. She strives to ensure the quality of one's life is reflected in the plan of care, whether that is a beloved cat who moves to assisted living with the client or going on an outing to a concert with friends.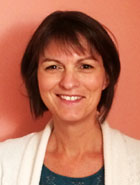 Jean Larson
MSN, RN
Jean's first job was at a nursing home when she was 15 years old. Working with the elderly and the nurses quickly sparked a desire to become a nurse herself. Jean graduated from North Park College with a Bachelor's degree in Nursing and later earned her Master of Science in Nursing from Rush University. Jean has practiced in hospitals, physician offices and nursing homes, including Rush Medical Center, Swedish American Hospital and the extended care facility at the Edward Hines Jr Veteran's Administration Hospital.
Jean loves the opportunity to interact directly with her patients, hear their stories and soak in their wisdom. She's fulfilled by helping people navigate the healthcare system, understand their own health issues and help people make health care choices that enhance their quality of life.
Caring for her own aging parents was a privilege Jean cherished, and has given her the perspective of caring for the elderly not only as a nurse but also as a daughter. Jean loves to spend her time with her husband and three rapidly growing children. Practicing her faith, cycling, yoga, reading novels and long walks with her dog Stella provide perspective and balance to her life.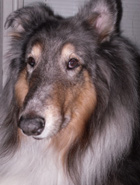 Joey
Joey is our Nurse Care Manager Amy Zucker's certified therapy dog who enjoys visits to our clients when invited.